Ever since I was young, I have been a Danny Kaye fan. He is a few decades before my time, but I find him to be one of the funniest men to ever live. I was watching one of his best movies today, The Court Jester, and I noticed that the two main women in the movie were very beautiful.
Usually when I watch an old movie, I find that the women are not very attractive, but these women had great figures and faces.
The first one is Glynis Johns, who acts right along Kaye in this film, she was also the mother in Marry Poppens. The court Jester was made in 1955, and she can out sexy 90% of the women in movies today.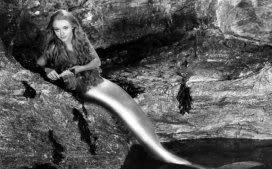 If you trade in that mermaid tale for an up-to-date dress, and send her to the Oscars, she would be the beauty of the night.
The second is the more popular Angela Lansbury, and although you can see in on "Murder She Wrote", Ms. Lansbury had quite a body when she was younger.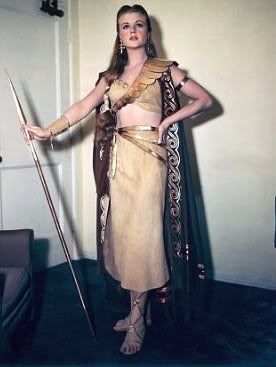 Just look at her in that first photo. She must have been the babe of the century when she was young.
In a lot of old movies, the women aren't very attractive at all, and it seems like once a girl tured 19, she looked like she was 48 years old. These ladies changed my perspective on old movies.
What do you think of them?
Popularity: 3% [?]
If you enjoyed this post, make sure you subscribe to my RSS feed!
You might like this
Are you a new
dad
, old dad, soon to be dad or just wish you were a dad? Check out
Like A Dad
, a blog that touches on doing parenting....like a dad.