Every Monday we will take a look at all of the keywords that have brought people to Cuzoogle and construct something interesting out of it.
People want to get nude!

This week it is nude pictures that seems to be driving the bus towards Cuzoogle based on what google has to say. Here are the top 10 keywords searched that ended up bringing eyes to the blog in the last seven days. Cuzoogle is not big on posting nude pictures but it does not mean we can't tell you wear to go.
1. parvati shallow nude - Now I am sure Jeff Probst has a few but there are no known nude pictures of Miss Shallow on the Internet. Follow the arrows and use your imagination on the picture below until some real photos surface.
4. parvati shallow - See above, man she is popular on Cuzoogle.

5. amanda kimmel nude - Just like Parvati, there has to be some pics out there but we have not seen them yet. Her ass did make the cut though.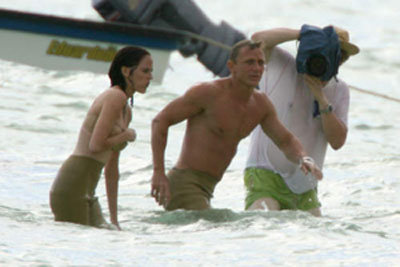 7. alexander ovechkin - This photo came up for Alexander and we cleary liked it better.
8. amanda beard - To see the real good pictures go here.

9. winnie - See above
10. winnie cooper - See above.

To see previous posts for this topic please go here.
Popularity: 6% [?]
If you enjoyed this post, make sure you subscribe to my RSS feed!
More Cuzoogle
Are you a new
dad
, old dad, soon to be dad or just wish you were a dad? Check out
Like A Dad
, a blog that touches on doing parenting....like a dad.