Do you ever look at your friends and wish they were more like the characters you watch on TV? Every posse of pals on television seem to have more fun, always live happily ever after and don't have to worry about following standard practices of life.
Now we would not trade our friends for anything (hmmmm) but here are five TV characters we would love to add to our list of bros and have a few beers with.
Johnny Drama from Entourage
Pros: Entertaining as hell and you will never feel like the loser of the group.
Cons: He will always steal the attention in some way.
Sam Axe from Burn Notice
Pros: The guy likes to drink.
Cons: He will eat all your yogurt.
Mac From It's Always Sunny in Philadelphia
Pros: Hopefully he will introduce you to Dennis and Charlie.
Cons: Will sleep with your girlfriend.
Barney Stinson from How I Met Your Mother
Pros: He is awesome.
Cons: Way too many high fives.
Tony Almeda from 24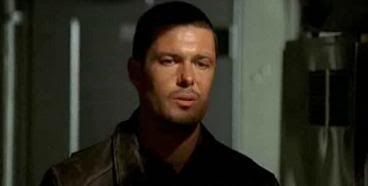 Pros: His coolness will rub off on everyone around him.
Cons: May go rogue on the gang.
—–
Popularity: 3% [?]
If you enjoyed this post, make sure you subscribe to my RSS feed!
More Cuzoogle
Are you a new
dad
, old dad, soon to be dad or just wish you were a dad? Check out
Like A Dad
, a blog that touches on doing parenting....like a dad.