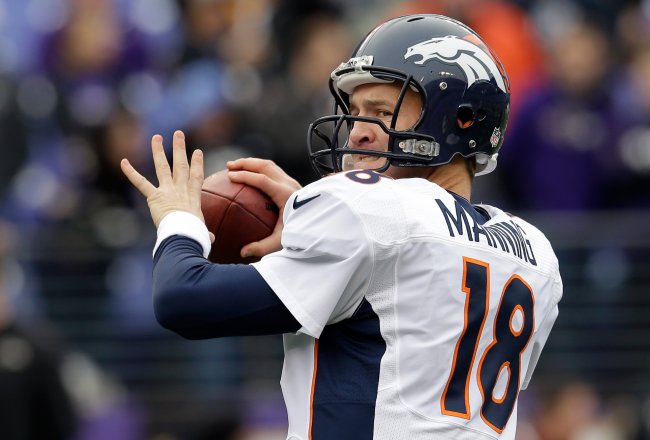 Denver's chances of making their first Superbowl in 14 years look increasingly good heading into the final week of the regular season, with the Broncos just needing a win over lowly Kansas City to guarantee a first-round bye.
While Peyton Manning has spearheaded this team into one of the most dominating offences in the NFL, defensive coordinator, Jack Del Rio, has sorted things out on the line. Yet it is going forward where the Broncos have excelled this year, with running back, Knowshon Moreno, and tight end, Jacob Tamme, impressing once again.
Indeed, Manning himself pointed to Tamme as the Broncos' main outlet for success going forward, a player who could lead Denver to the Superbowl next February – the NFL betting odds certainly favour the Patriots.
"So much for us, in what we do, is how they play Tamme," Manning told the Denver Post. "He's bigger than a lot of receivers and he runs good routes, catches the ball. So, defenses have to have that discussion about how to handle him."
While Moreno scores the points for Denver, it is Tamme who has been instrumental over Denver's 10-game winning streak, which has propelled them from 2-3 in week five to 12-3 heading into the Kansas game this weekend.
He is close to breaking his 631 yards earned with the Colts two years ago and is key to Denver's average 29.5 points a game this season.
Tamme is Manning's main outlet when the ball needs to be played, with Moreno the guy to look for when points are required. With Manning on form and Tamme and Moreno happy to receive the ball, Denver look good heading into the Superbowl and haven't looked back since beating San Diego way back in week six.
Their biggest challenge in the playoffs will be the Patriots, but that will mean them travelling to Denver and into Manning's hunting ground. The AFC may be strong this year but few are stronger than the Broncos, with fans betting NFL increasingly warming to their offensive play.
Popularity: 1% [?]
If you enjoyed this post, make sure you subscribe to my RSS feed!
More Cuzoogle
Are you a new
dad
, old dad, soon to be dad or just wish you were a dad? Check out
Like A Dad
, a blog that touches on doing parenting....like a dad.