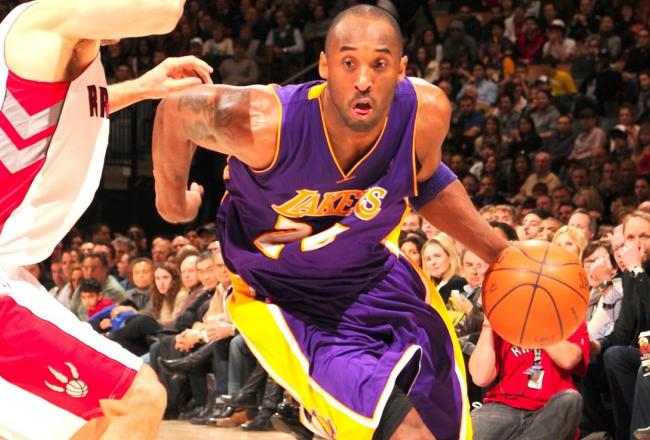 Yesterday the Toronto Raptors beat the LA Lakers at the ACC. Normally this would be big news but in terms of the Raptors pulling off an upset. This win was nice and all, but honestly the story that came out of this game is more about how bad the Lakers are than the Raptors making progress.
Is this the ultimate karma kick in the head for LA? They load up on Dwight Howard and Steve Nash and everyone is giving Kobe another title. But it has all gone to shit in Los Angeles.
Personally, as a Steve Nash fan, I feel for him. But as a Dwight Howard hater, it is awesome to see this happening.
You can also say that Nash would of been better off going to Toronto at this point.
Dwight Howard is not a winner and never will be. I can't even imagine the daily frustration that Kobe Bryant must feel.
I did not see the game. First it was on TSN2, which I do not have. Second, I was grocery shopping. I put more in my basket than the Lakers did clearly.
On the plus side for Toronto, a win like this is good for PR and morale at least from the outside. Fans left happy and bars sold a lot of beers.
But let's not kid ourselves, this win did not mean much. The Lakers stink. Now if the Raptors could beat the real team from LA, the Clippers, that would be a story.
Popularity: 1% [?]
If you enjoyed this post, make sure you subscribe to my RSS feed!
More Cuzoogle
Are you a new
dad
, old dad, soon to be dad or just wish you were a dad? Check out
Like A Dad
, a blog that touches on doing parenting....like a dad.